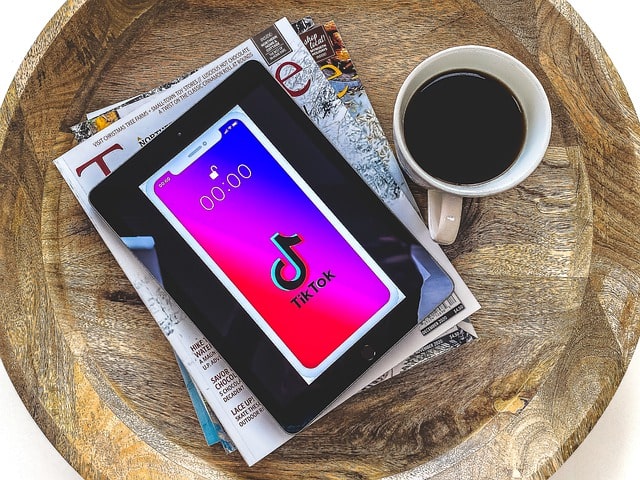 Why TikTok is ultra addictive
TikTok is a mobile-only application. You can certainly access all content from a computer, even without having an account on the platform. But the application is designed for mobile use and almost all the traffic on the platform is done from mobile.
When you explore TikTok for the first time, you feel like you're dealing with a social network of the future from an episode of Black Mirror. The main tab (the #you tab) of the application relies on a powerful algorithm that analyzes in a very deep way our behavior when we watch videos that the application suggests to us (How many seconds do I watch each video before swiping it and moving on to the next one?
What types of videos catch my attention enough to make me watch it to the end and/or like it? What mechanics or types of content particularly move me?) to customize each person's feed in a very thorough way according to what makes us laugh, what touches us, the mental mechanisms we are sensitive to.
On this tab, the videos scroll continuously one after the other, without us even having to scroll like on Instagram or Facebook: One content is barely consumed (or swiped) and the next one has already started, which makes it all very addictive.
When taking your first steps on the application, you can be scared because you come across a lot of videos that won't touch you, or even make you feel uncomfortable. It's because the application doesn't know us yet, doesn't know our tastes and doesn't know yet the contents that touch us; and on TikTok, there's something for everyone.
But very quickly, as we scroll through the videos, the application learns and very quickly our feed is more and more personalized and more and more relevant. The first videos we are submitted to are in fact a first "panel test" of content to which the application asks us to react in order to get to know us better and then offer us the best content.
To personalize their feed, most other social networks are based on our interests or preferences, like a waiter who, in a restaurant, would recommend a dish on the menu after asking us what we like; the TikTok mechanism is different: the application makes you taste a lot of different dishes and gradually refines its knowledge of your tastes and your mind by watching you eat, to offer you the best possible feast, in a continuous learning mechanism.
It's a virtuous (or vicious, depending on your point of view) circle: the algorithm gives us what we like, and in exchange we give it the data it needs to get to know us even better and offer us even more relevant content.
Another important point to understand TikTok is that it is the reign of useless content, pure entertainment: We don't go to TikTok for a good reason, to follow the news, to see the vacation pictures of our friends or to follow the news of an influencer or an artist.
Unlike other major social networks, TikTok doesn't need to give you a good reason to go to the application, because it knows how to whip up your attention and hold it for 30 minutes or more without you really realizing it; simply because it's addictive and what they show you is so personalized, because the algorithm ends up knowing you so well, that you almost feel like this content was created especially for you.
Follow their page if you want to find great information on where to buy tiktok comments.